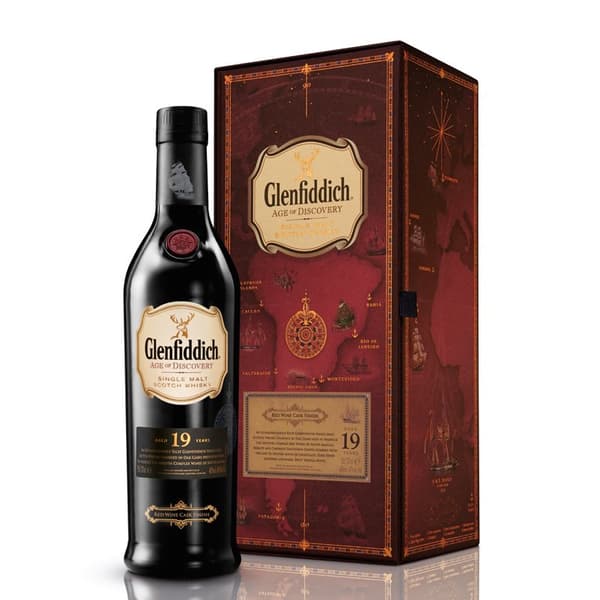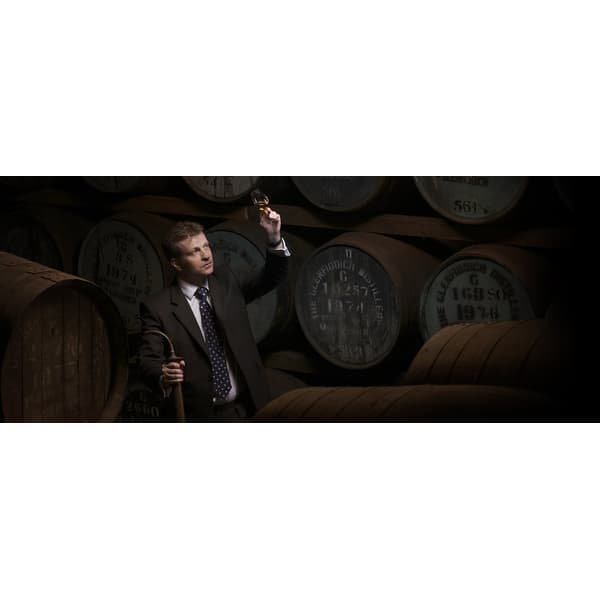 © Fotographie by Silverbogen AG
Glenfiddich 19 Years Age of Discovery Red Wine Cask Single Malt Whisky 70cl
Eine Abfüllung aus der Age of Discovery Reihe von Glenfiddich, die sich der grossen Reise der HMS Beagle widmet. Der 19-jährige Whisky kam als Finish in südamerikanischen Rotweinfässer.
CHF 159.00
inkl. MwSt. zzgl. Versandkosten
Versandkostenfrei ab Fr. 80.–

Voraussichtlicher Wareneingang: unbekannt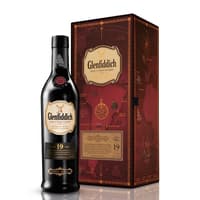 Glenfiddich 19 Years Age of Discovery Red Wine Cask Single Malt Whisky 70cl
CHF 159.00
Beschreibung
Im Jahre 1886 eröffnete William Grant seine Destillerie, die er zuvor mit Hilfe seiner Familie und durch Unterstützung eines Architekten selbst gebaut hatte. Bereits ein paar Jahre später, 1898, kamen die ersten Probleme auf: Der grösste Abnehmer von Grant's Whiskys, die Firma Patisson, ging pleite. Doch Aufgeben war bei Glenfiddich keine Option und so zahlten sich die Mühen schliesslich aus. Heute gehört Glendfiddich längst zu den bekanntesten Single Malts auf der Welt. Diese Glenfiddich-Edition gehört zu der Age of Discovery Reihe und ist der grossen Reise der HMS Beagle im Jahre 1831 gewidmet. Diese landete bei ihrer Weltumseglung an der Ostküste Südamerikas, wo Charles Darwin wertvolle Fossilien fand, die später seine berühmte Evolutionstheorie begründeten. der 19-jährige Whisky bekam ein Finisih in Eichenholzfässern, in denen zuvor ein kräftiger, südamerikanischer Rotwein lagerte.
Factsheet als PDF downloaden
Zusatzinformation
| | |
| --- | --- |
| Alkoholgehalt | 40% |
| Flascheninhalt | 70cl |
| Herkunftsland | Grossbritannien |
| Region | Speyside, Schottland |
| Abfüller | The Glenfiddich Distillery, Dufftown, Banffshire, AB55 4DH, Scotland |
| Marke | Glenfiddich |
| Typ | Single Malt Scotch Whisky |
| Anwendung | pur |
| Land | Vereinigtes Königreich |
| Verkehrsbezeichnung | Whisky |
| Details | In Bourbonfässern gelagert, mit zusätzlicher Lagerung in Rotweinfässer, in denen zuvor Wein aus den Traubensorten Malbec, Merlot und Cabernet Sauvignon reifte, limitierte Abfüllung |
| Zutaten | Ein Zutatenverzeichnis ist nach Art. 16 Abs. 4 der VERORDNUNG (EU) Nr. 1169/2011 nicht erforderlich. |
| Zusatzstoffe | Mit Farbstoff |
| Verpackung | Im Karton |
sehr gut

Alles super

jan am 07.01.2016
Weitere Empfehlungen