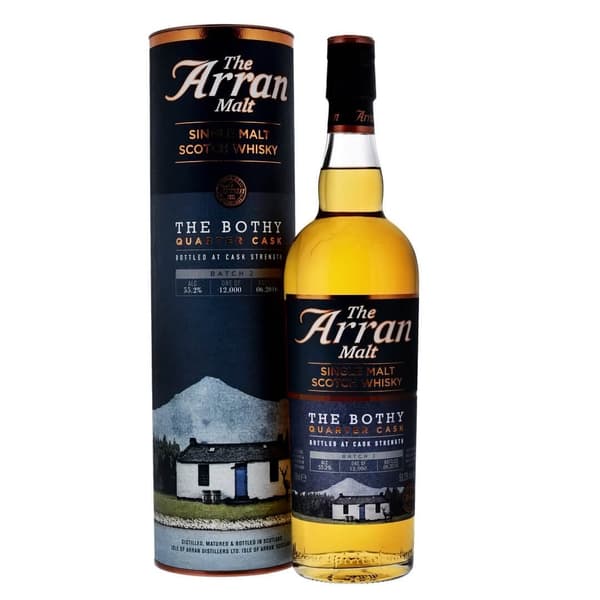 © Photographie par Silverbogen AG
Arran The Bothy Quarter Cask Batch 2 70cl
Un whisky produit en petites quantités, initialement stocké dans des fûts de bourbon First Fill et affiné dans des fûts Quarter Casks.
CHF 89.90
Incl. TVA plus Frais de livraison
Livraison gratuite à partir de Fr. 80.–

Entrée de marchandises attendue: inconnu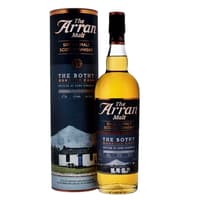 Arran The Bothy Quarter Cask Batch 2 70cl
CHF 89.90
Description
La distillerie Isle of Arran Distillers Ltd. est située sur l'île écossaise du même nom et a été fondée en 1995. En dépit de son jeune âge, Arran a déjà quelques embouteillages derrière elle. En plus de whiskys de 10, 12, 14 et 16 ans d'âge, l'édition Robert Burns appartient à la gamme standard de la maison. En outre, il existe une large gamme de whiskys avec des finitions spéciales. L'Edition Bothy Quarter Cask est initialement stockée dans des fûts de bourbon First Fill, puis dans des fûts plus petits Quarter Cask pendant 18 mois supplémentaires. L'édition Batch 2 a été mise en bouteille en 2016 et est limitée à 12 000 bouteilles dans le monde.
Téléchargé comme fichier PDF
Informations supplémentaires
| | |
| --- | --- |
| Numéro d'article | 100836 |
| Alcool | 55.2% |
| Contenu | 70cl |
| Pays | Grossbritannien |
| Région | Ile d'Arran, Ecosse |
| Embouteilleur | Isle of Arran Distillers Ltd, Lochranza, Isle of Arran KA27 8HJ, Großbrittanien |
| Marque | Arran |
| Type | Whisky Single Malt |
| L'usage | pur |
| Dégustation | Nez: l'odeur des agrumes se mêle aux notes douces et épicées de la cannelle et de la vanille. Bouche: notes d'ananas et de tarte aux pommes. Finale: longue, caractérisée par les agrumes et les épices. |
| Désignation commerciale | Whisky |
| Détails | Stockage en fûts de bourbon First Fill, puis 18 mois d'affinage en fûts plus petits Quarter Casks, mis en bouteille en 2016, limité à 12 000 exemplaires |
| Ingrédients | Ein Zutatenverzeichnis ist nach Art. 16 Abs. 4 der VERORDNUNG (EU) Nr. 1169/2011 nicht erforderlich. |
| L'emballage | in der Dose |
Plus d'informations sur cette marque
Autres Recommandations