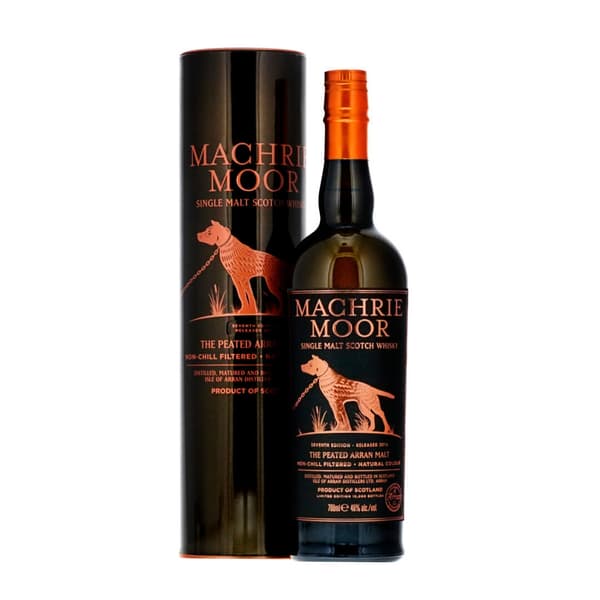 © Photographie par Silverbogen AG
Arran The Peated Machrie Moor 7. Edition Single Malt Whisky 70cl
La septième édition du whisky Machi Moor est sortie en 2016 et révèle des notes d'agrumes, de fumée de tourbe et de caramel sucré.
CHF 79.00
Incl. TVA plus Frais de livraison
Livraison gratuite à partir de Fr. 80.–

Entrée de marchandises attendue: inconnu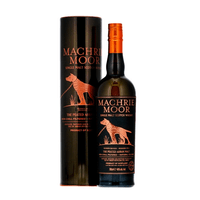 Arran The Peated Machrie Moor 7. Edition Single Malt Whisky 70cl
CHF 79.00
Description
Isle of Arran Distillers Ltd. est située sur l'île écossaise du même nom et a été fondée en 1995. Ce qui en fait l'une des plus jeunes distilleries de whisky d'Ecosse. Malgré son jeune âge, Arran propose déjà plusieurs embouteillages, dont une large gamme de whiskys avec des finitions en fûts. Depuis 2004, le Machrie Moor, un peu tourbé, est disponible chaque année, avec environ 12 000 bouteilles. Le whisky est distillé en automne et combine le caractère frais et fruité typique d'un malt d'Arran, avec des notes fumées qui rappellent les légendaires landes de Machrie sur la côte ouest de l'île. La bouteille est décorée avec le chien du légendaire guerrier Fingal qui, selon la légende, était enchaîné à une pierre dans la zone de la lande.
Téléchargé comme fichier PDF
Informations supplémentaires
| | |
| --- | --- |
| Alcool | 46% |
| Contenu | 70cl |
| Pays | Grossbritannien |
| Région | Ile d'Arran, Ecosse |
| Embouteilleur | Isle of Arran Distillers Ltd, Lochranza, Isle of Arran KA27 8HJ, Großbrittanien |
| Marque | Arran |
| Tapez | Whisky Single Malt |
| L'usage | pur ou pour une variété de boissons et de cocktails |
| Pays | Vereinigtes Königreich |
| Dégustation | Nez: avec des oranges, des citrons, des pommes et des fruits tropicaux, ainsi qu'un léger soupçon de fumée de tourbe. Bouche: tons sucrés de chocolat, de caramel et de vanille, ainsi que de la tourbe, de la fumée et de l'herbe. Plus tard, des arômes d'agrumes, de bois de chêne et de torréfaction apparaissent. |
| Désignation commerciale | Whisky |
| Détails | avec 20 ppm de tourbe, limitée à 12'000 bouteilles dans le monde entier. |
| Ingrédients | Ein Zutatenverzeichnis ist nach Art. 16 Abs. 4 der VERORDNUNG (EU) Nr. 1169/2011 nicht erforderlich. |
| L'emballage | Dans une boîte |
Plus d'informations sur cette marque
Autres Recommandations