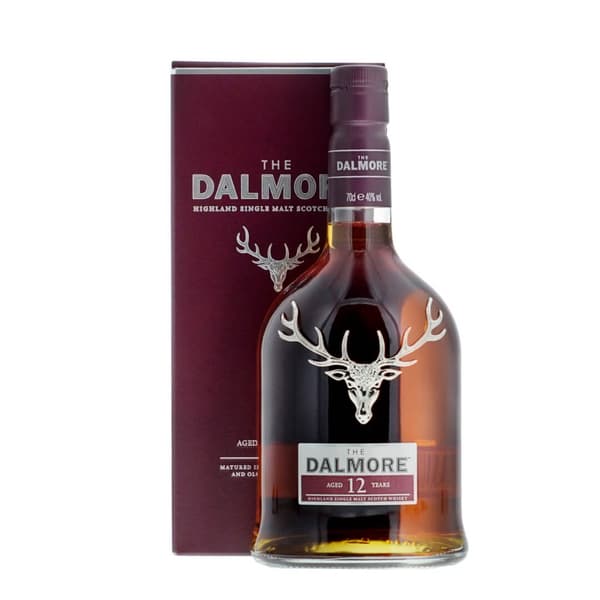 © Photographie par Silverbogen AG
The Dalmore 12 Years Single Malt Whisky 70cl
Ce whisky fruité d'agrumes, chocolaté et épicé a mûri la plupart du temps dans des fûts de bourbon, mais il a également pu absorber des notes de sherry.
CHF 59.90
Incl. TVA plus Frais de livraison
Livraison gratuite à partir de Fr. 80.–

Date de livraison prévue: Prochain jour ouvrable pour les commandes jusqu'à 17:00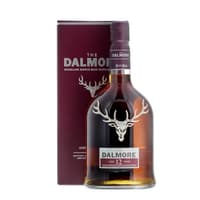 The Dalmore 12 Years Single Malt Whisky 70cl
CHF 59.90
Description
Les fûts de sherry espagnols, remplis pendant beaucoup d'années avec du sherry Oloroso ou Pedro Ximénez, sont un spectacle familier dans l'entrepôt de Dalmore. La plupart des whiskys de la maison ne vieillissent que dans ces fûts, alors que les anciens fûts de bourbon standards font l'essentiel du travail pendant de nombreuses années. Fondée en 1830 dans les Highlands, au nord de l'Ecosse, la distillerie possède quatre paires d'alambics Wash Still and Spirit Still, qui transforment le vin qui a fermenté pendant 50 heures en une eau-de-vie d'orge claire à 70%. Il est intéressant de noter qu'une paire d'alambics est deux fois plus grosse que les trois autres. La condensation se produit dans des condenseurs "Shell and Tube", situés à l'extérieure, bénéficiant de l'air frais. Les distillats légèrement différents ainsi obtenus sont mélangés avant la maturation en fûts. Dans le cas du Single Malt de 12 ans d'âge, la post-maturation a lieu dans de vieux fûts de sherry Oloroso. Les notes fruitées et de noisette, ainsi qu'épicées qui en résultent sont clairement reconnaissables. Les notes chocolatées continuent de dominer, faisant de The Dalmore 12 Years un excellent "Sipping Whisky".
Téléchargé comme fichier PDF
Informations supplémentaires
| | |
| --- | --- |
| Alcool | 40% |
| Contenu | 70cl |
| Pays | Grossbritannien |
| Région | Ecosse, Highlands |
| Embouteilleur | The Dalmore Distillery, Alness, Ross-shire, IV17 0UT Großbrittanien |
| Marque | Dalmore |
| Tapez | Single Malt Scotch Whisky |
| L'âge | 12 ans |
| L'usage | pur ou pour des boissons et des cocktails de toutes sortes |
| Pays | Vereinigtes Königreich |
| Dégustation | Nez: avec des agrumes, du chocolat et des épices aromatiques. Bouche: les agrumes, le sherry Oloroso et les gousses de vanille se rencontrent et se mélangent au café torréfié et au chocolat. |
| Désignation commerciale | Whisky |
| Détails | Stockage en fûts de bourbon et post-maturation en fûts de sherry Oloroso de Gonzalez Byass vieux de 30 ans |
| Honneurs | San Francisco World Spirits Competition 2017: Double-Or |
| Ingrédients | Une liste des ingrédients n'est pas requise en vertu de l'Art. 16, par. 4, du REGLEMENT (UE) n°1169/2011. |
| Additifs | avec colorant |
| L'emballage | dans l'emballage d'origine |
Plus d'informations sur cette marque
Autres Recommandations